Ground Work Training
Quiet Oak Park also offers training in Ground work.
Focus Work
Lead Training
Float Training
By helping people to understand the horses communication opens up an Approach to horse training that encompasses empathy.
A Calm, Fair and Consistent approach that nurtures young and older horses understanding and ability to learn.
" The highest form of knowledge is empathy"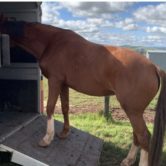 Sessions start at $40
Session times a generally an hour but can vary to ensure we end on a positive learning experience